Here are some of my favorite Penny Pinching favorites from last week:
(If I haven't been featuring your links, check to see if you are posting a link back to my party from your post, not just your sidebar.)
Stephanie Lynn
made this beautiful book page wreath.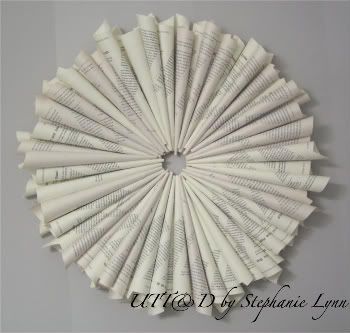 I have seen these banners all over the blog world and must make one this year.
Lynette's LAM Blog
made this cute New Year one.
After Christmas always comes big Clearances and I went out and got a few good deals along with millions of others. I passed by many great bargains without even being tempted and only got a couple of items that I needed or really loved. Something that would have been hard for me to do a few years ago. I LOVE
thrifty little blog
because she lives by the same rules and even posted them for us. I promise that if you read her post before going shopping and follow her rules, you will never have buyers remorse again. Thanks Kasey!
I just love the "after" photo of this chair by
Flea Market Trixie
. It looks like it belongs in a fancy catalogue.
15th Penny Pinching Party!
Rules:
*Add the
permalink
to the specific blog post, not your general blog address.
*
Link back to the party from your post
so everyone can join in the fun!
If you have my Penny Pinching Party button on your blog, I may feature you when I highlight my favorite Penny Pinching ideas next week.
*You have until 10:00 am MST Tuesday to get your link up.