This is a menu party that will be open all week long. I cook gluten-free and mostly dairy free and make modifications to recipes as needed. This is my menu for the week. What are you making?
Easy Lasag
na
(I'm using gluten-free noodles).
Cauliflower Crust Garlic Breadsticks
Salad
Edited to add results:
Everyone LOVED the lasagna! No one liked the cauliflower breadsticks.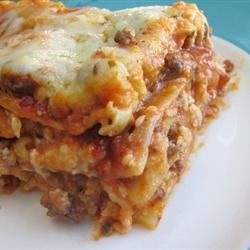 Sticky Fingers
(made with GF flour and breadcrumbs)
and
Blooming Onion
(made with GF flour)
Edited to add results:
The Sticky Fingers were a huge hit! The kids were fighting over the leftovers.
The Blooming Onion was also a winner, but very involved so I won't be making it very often.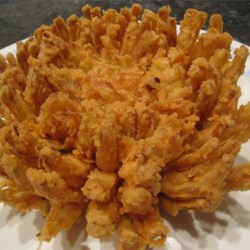 Creamy Shrimp and Mushroom Pasta
Edited to add: Huge hit with my seafood loving kids.
Baked Potatoes with
Beef Stroganoff
Edited to add:
My kids hate it when I make baked potatoes for dinner, but loved them with the beef stroganoff. Yay! I love making baked potatoes for dinner because they are so easy and the stroganoff recipe is pretty simple too.