I need your help.
I have been asked to speak about up-cycling and trash-to-treasure ideas next week at Enrichment (Enrichment is a meeting we have several times a year with a bunch of women from my church). I have done a couple of projects, but am no expert. I would love to show all of the projects that I see on everyones blogs. I am going use a projector to show these ideas and I will give credit to the bloggers that I feature. I am going to make a post for next week featuring all of my favorite up-cycling and trash-to-treasure ideas that I use. Please send me links to projects you or another blogger have done. Just comment at the bottom of this post or email me at jen(at)thethriftyhome(dot)com
Now here are my favorite links from last week:
Made by Stephie
took 2 things she loved and combined them into 1. She loves fabric/felt flowers and crafts made out of books, so she made flowers out of books. I think these would look really cute on a gift to someone. I bet flowers made out of sheet music would be cute too.
Condo Blues
shared with us how to make insulated roman shades. This is truly a great Penny Pinching idea since a lot of our money really does just fly out our windows during the winter.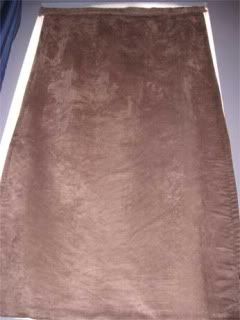 20th Penny Pinching Party!
Rules:
*Add the
permalink
to the specific blog post, not your general blog address.
*
Link back to the party from your post
so everyone can join in the fun!
If you link back to me, I may feature you when I highlight my favorite Penny Pinching ideas next week.
*You have until 1 am am MST, Thursday to get your link up.
*This is a Wednesday blog party, but I like to start MckLinky on Tuesday night since a lot of us moms are busy getting kids ready for school in the morning and taking care of little ones.